Ich hab DIE Software für alle Zensurbefürworter gefunden. Ich zitiere mal aus den Produktinformationen:
Laiensoftware, der international renommierte Hersteller von Sicherheitssoftware, freut sich, seine neueste Entwicklung im Bereich der Internet-Sicherheitssoftware vorzustellen: Netnanny Uschi 1.0.
Netnanny Uschi ist die Netfilter-Software für The Great Firewall of Germany. Die Software ist durch ihre sehr einfache Installationsroutine besonders geeignet für Internetausdrucker und all jene, die keine Ahnung haben, was dieses Internet eigentlich ist, geschweige denn wissen, wie es funktioniert.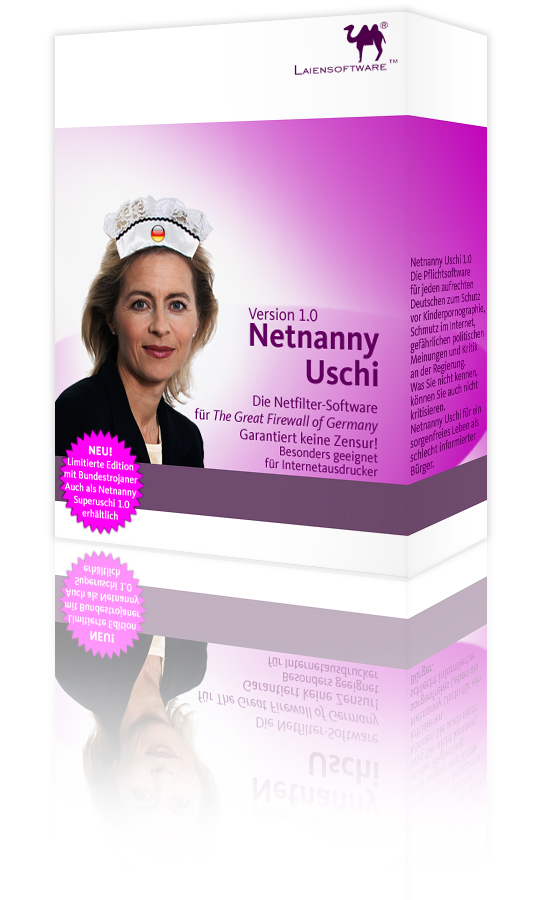 Gefunden bei der ZAF unter:
http://zenzizenzizenzic.de/archives/2009/03/26/netnanny-uschi/
Danke ZAF, das war wieder mal großartig.